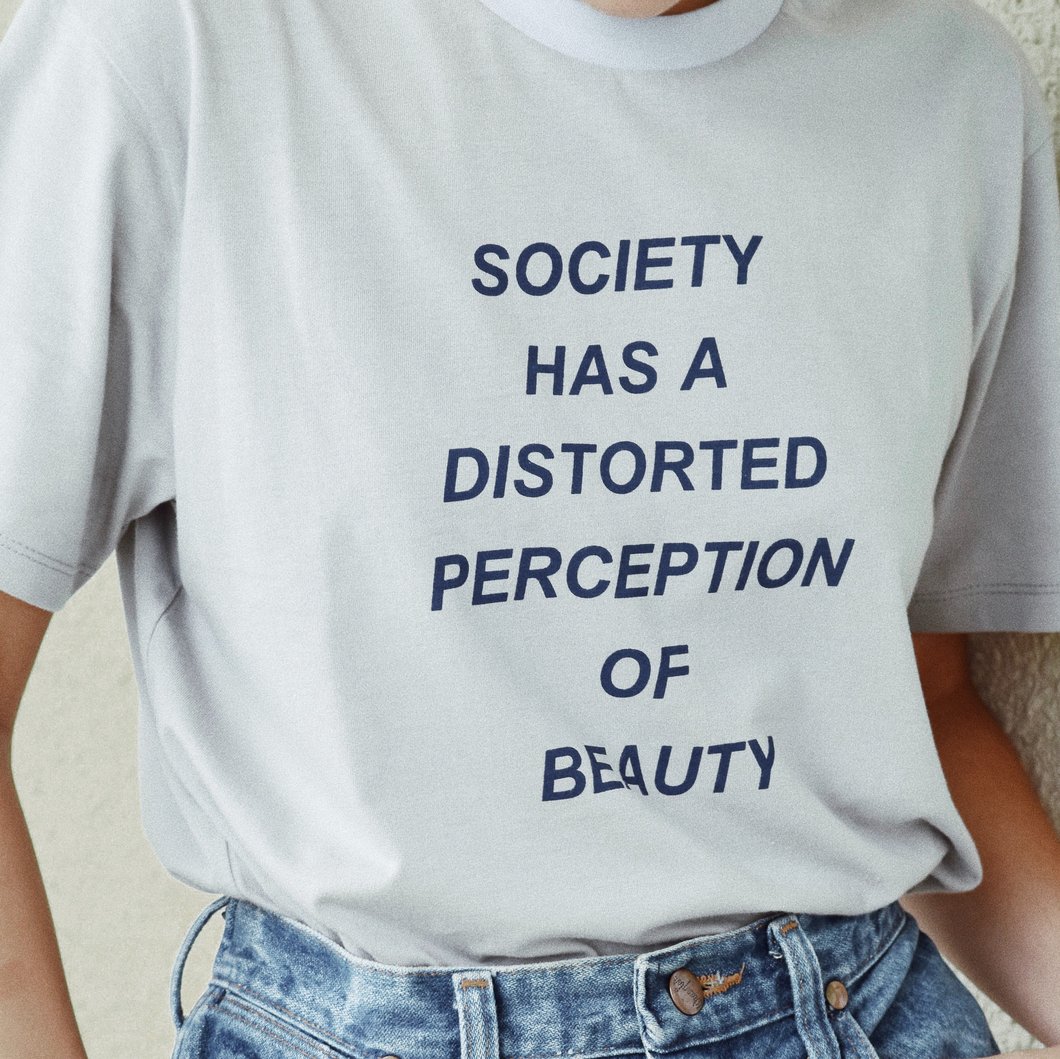 Society Tee by Ararose
I love this tee shirt. I found it cruising instagram and I love the idea of two women contributing their own energy to bring you HUMAN fashion, made under great conditions for works with a message about their politics. FUCK YEAH!
Take a slogan t-shirt to the next level and wear our society t-shirt with pride. The ultimate phrase that represents the current state of affairs. Support the rebellious act of liking yourself, by not complying to the image of commercialised beauty.
Loose fitting, classic cut with round neck. For style inspiration check out how Ararose girls Kelly and Jasmine rocked their Society T-Shirt and read more about their story.
100% Cotton
Care for your clothes
Machine wash with like colours at 30º
Tumble dry on low heat
Iron on low temperature
sold out